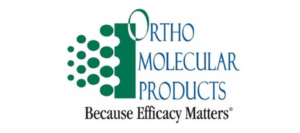 Ortho Molecular Products
Charleston Healthspan Institute is excited to offer Ortho Molecular Products to our patients.
Please follow the steps below to place your order:
Request an appointment/consultation with Charleston Healthspan Institute.
We will send you a referral code.
Follow this link to shop now!
Enter the referral code given to you at the time of your appointment.
Enter Dr. Wilson's last name.
Enter your email address.
Follow the necessary prompts to create your account.